Skip to Content
Asphalt Recycling in Oklahoma City, OK
Haskell Lemon Construction Co. is a proud member of the Oklahoma Asphalt Pavement Association and National Asphalt Pavement Association. We are working hand-in-hand with these two organizations on sustainability and resiliency. Our company takes great pride in working hard – and that includes tirelessly developing processes that protect the environment. For instance, we recycle 100 percent of the asphalt we remove from jobs across Oklahoma City, OK. Asphalt recycling is vital to us and includes asphalt pavements, shingles, tires, and even old concrete pavements.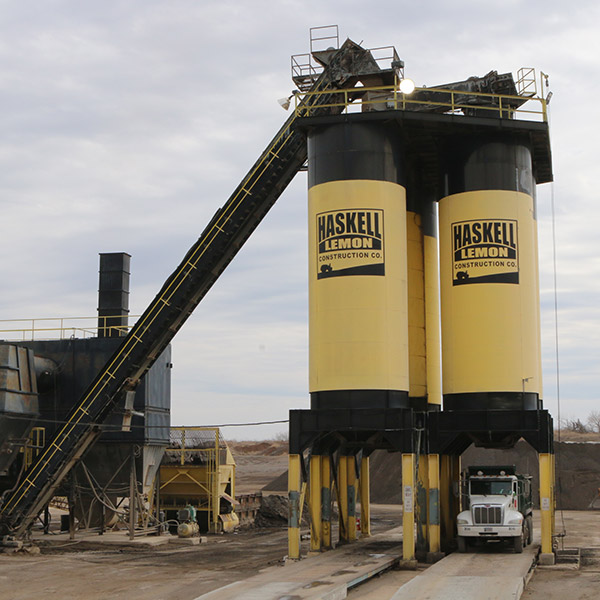 We Utilize Environmentally-Friendly Processes at Our Plant
We utilize a system called the "warm mix process" when we manufacture our asphalt mixture. This process allows us to reduce the temperature, which alleviates the burden our plant poses on the atmosphere. Essentially, this process lowers emissions at our facility. Our industry's embrace of this technology is a significant reason why we are so friendly to the environment and why our asphalt surfaces compact so effortlessly. We also use natural gas to fuel our plants. By investing in natural gas, we can use the cleanest fuel option available, which is a massive boon to the environment as a whole. Our partnership with the Oklahoma Department of Environmental Quality reinforces our commitment to the environment.
Light- and Heavy-Duty Trucks Run on Compressed Natural Gas
Not only do our plants follow strict environmental standards, but our everyday processes also do. We are dedicated to coming up with ways to serve our clients efficiently but while protecting our earth. For instance, we run our fleet of vehicles – including light- and heavy-duty trucks – on compressed natural gas. This clean-burning alternative fuel allows us to do our jobs while minimizing our impact on the surrounding environment. We hope you are as dedicated to environmental friendliness as we are, and we look forward to working with you today.
National Asphalt Pavement Association Video Resources
Contact Us Today for Your Free Estimate