Skip to Content
Bridge Construction in Oklahoma City, OK
Haskell Lemon Construction Co. is proud to offer a vast range of services to clients throughout the greater Oklahoma City, OK area. One of them is bridge construction. Since 2013, our bridge division has delivered unparalleled services to city, county, state, and federal projects all over the state of Oklahoma. Our expertise has come in hand hundreds of times. At our company, we prize efficiency and effectiveness above all else, extending to our work with bridges. Learn more about what we can offer below.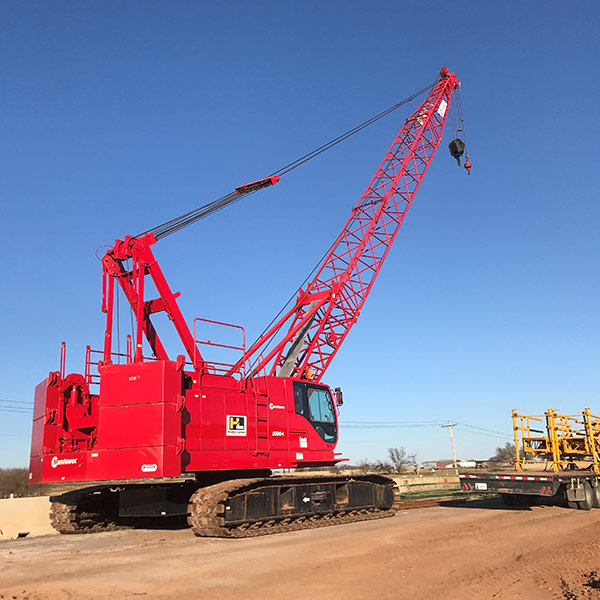 Manager-Overseen Bridge Construction and Rehabilitation
At Haskell Lemon Construction Co., you can always rely on our team to execute our responsibilities flawlessly. Our experience has enabled us to perform a broad spectrum of work on bridge construction and rehabilitation projects. Is your project focusing on span bridges? We have more than enough experience in that area. Our team can work on reinforced concrete boxes, precast structures, bridge rehabilitation projections, and even erosion control. An experienced manager will oversee each project to ensure the work meets our quality standards and our clients' standards.
Our Reputation for Excellence Proceeds Us
At our company, we strive to be the provider of choice for all projects, materials, and services in the heavy infrastructure industry. And we believe our work speaks for itself. No matter what kind of bridgework you require, our team will adapt to the situation and deliver unparalleled service. We dedicate ourselves to excellence. Our managers have an average tenure of 20 years of service, making them uniquely suited to oversee projects of all kinds. When it comes to a bridge project, you want to work with a company whose reputation matches its lofty standards. And that's what you get when you work with us. Contact Haskell Lemon Construction Co. today for more information about our bridge construction services.
Contact Us Today for Your Free Estimate