Skip to Content
Quality Control at Our Asphalt Production Plants
Quality is important to us. We built our reputation on delivering superior products to our customers. That's why they come back to us for more work later. How do we do it? By instituting strict quality control standards at each one of our five asphalt production plants. Our Oklahoma City, OK company's dedication to quality is a significant driving force behind our popularity in the region. We promise to be your single-source provider for all your asphalt needs. Haskell Lemon Construction Co.'s quality control standards are how we follow through on our promises.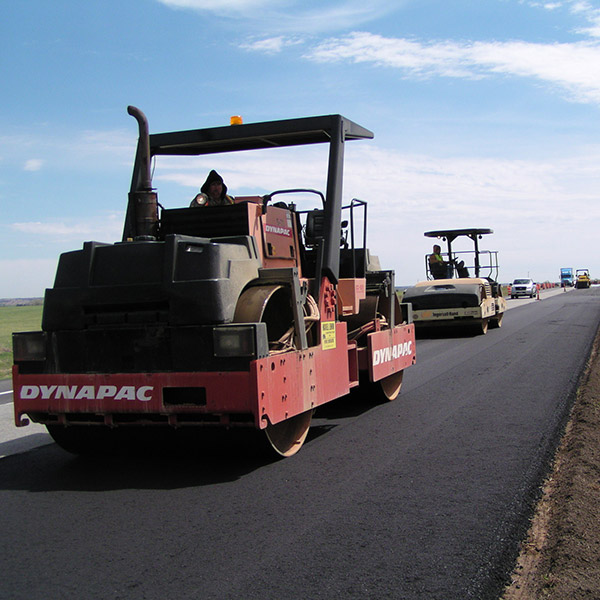 We Have Professionally-Trained Staff Who Handle Your Product
We continually perform quality control testing on our asphalt mixtures using state-of-the-art testing facilities and equipment available to us. You can be assured that the material we produce for your project meets local, state, and federal guidelines and specifications – not the least of which our standards. Our experienced staff dedicates themselves to open communication with our clients and creating an impeccable process for managing our projects. Because we own and operate our asphalt plants, we can maintain the quality we are so famous for. Our quality control lab inspects and monitors the quality of all asphalt mixes that leave our doors. They never allow an inferior product to hit the streets.
Our Quality Control Helps the Environment
You can be sure your products are in good hands because our technicians maintain certifications in hot mix asphalt (HMA) plant testing, asphalt roadways, and gyratory mix design. Their expertise and experience allow them to meet our stringent quality control standards in addition to governmental standards. One additional benefit of our quality control standards is our commitment to creating an environmentally sustainable product. We are members of the Oklahoma Asphalt Pavement Association and the National Asphalt Pavement Association – two organizations that are leading the charge toward a more sustainable future.
Contact Us Today for Your Free Estimate