Skip to Content
High-Quality Grading Services Since 1948
A lot has changed since we began providing grading to Oklahoma City, OK clients in 1948. But our dedication to our craft and our clients has not. At Haskell Lemon Construction Co., we strive to be the single provider for all projects, materials, and services in the area. And our reputation for excellence in our field precedes us. As experienced grading specialists, we understand how important this process is. Before any construction project can get off the ground, a company must provide accurate and efficient grading services. We are that company. Contact us today to get started.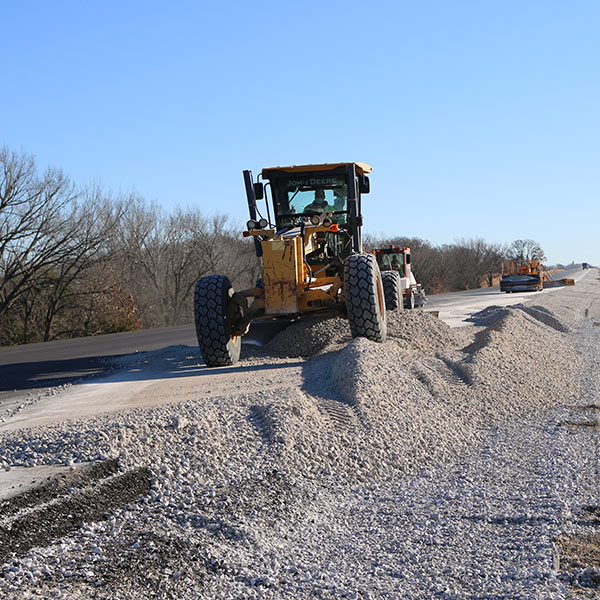 Our Team Understands How to Grade Your Project Properly
With over 150 years of combined experience, our managers are fully capable of overseeing any grading project, no matter how extensive it might be. We provide effective grading through a combination of knowledge and access to high-quality materials and equipment. Our team is more than capable of taking care of large-scale earthwork projects. And because we have several divisions, we can handle hauling, aggregate sales, and erosion control materials – all under one roof. Our versatility is one reason why we have a long line of satisfied clients who return to us time and again for more work.
Contact Us Today for Expert Grading Services
Whenever you require grading services, you can count on Haskell Lemon Construction Co.. We have the materials, experience, and knowledge needed to make a difference. Our sister companies, A&A Trucking, Inc., General Materials, and Central Oklahoma Turf, are ready to help achieve your goals. Together, we can help you meet your clients' expectations and deliver a finished project on time or ahead of schedule. We pride ourselves on helping our clients grow their businesses and reputations. From roads to railways, we've seen it all. We'll make sure your project will have the right level base before moving on to the next steps.
Contact Us Today for Your Free Estimate