Skip to Content
Asphalt Paving in Oklahoma City, OK
Haskell Lemon Construction Co. has a well-earned reputation for delivering outstanding asphalt paving throughout Oklahoma City, OK. We specialize in helping our clients meet their project deadlines and providing excellent products to their customers. Whether you require hot mix asphalt for private residence paving or an asphalt road built, you can count on our professionally-trained, effective team to deliver on our promise of superb service. Our team can perform a broad spectrum of jobs, and our versatility is one of our greatest assets.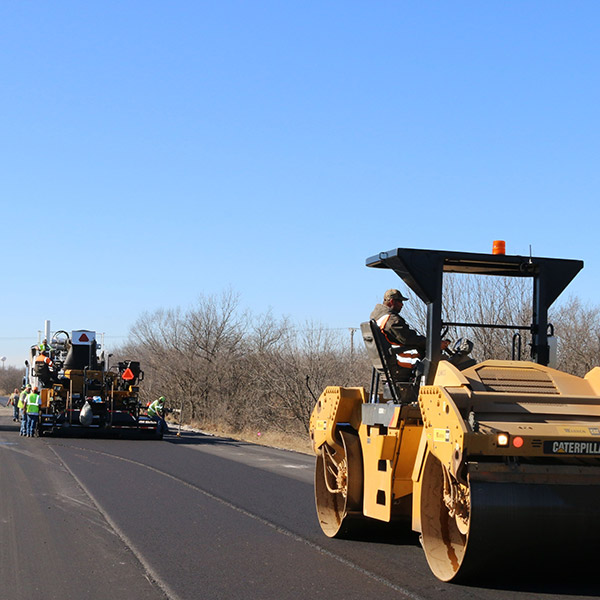 High-Quality Asphalt From Our Five Asphalt Plants
Haskell Lemon Construction Co. can pave low-volume roads, highways, and parking lots using our premium hot mix asphalt. We formulate it to ensure it is durable and lasts as long as it should. Also, our asphalt is attractive – an important factor for commercial businesses who need their parking lot paved. We possess the experience to pave multiple surfaces, and we have the resources required to do so. We create our hot mix asphalt at one of five asphalt paving plants. It meets the specifications of various government agencies for environmental-friendliness and never fails to match our exacting standards.
We Work With Various Organizations to Ensure Top Quality
Customer service is essential to us. We produce our hot mix asphalt to your specifications and complete projects under the specifications of the Oklahoma Department of Transportation, the Federal Highway Administration, and the Federal Aviation Administration. These organizations' standards help us create a 100 percent recyclable product that meets quality standards while remaining sustainable to the environment. This quality is essential to our company. At Haskell Lemon Construction Co., you can count on our superior hot mix asphalt and convenient paving services. Place your trust in us as your single-source provider for all your road-building needs.
Contact Us Today for Your Free Estimate