Skip to Content
Milling for Smoother and Easily-Driven Roads
Over time, all roads will become rougher and less comfortable to drive. They lose their fine surface and no longer have a smooth surface. Fortunately, there is a solution: milling. Our Oklahoma City, OK company is more than capable of using this process to deliver outstanding results to our clients. We recycle nearly 100 percent of the asphalt we remove during the process, which helps the environment and saves our customers money in the process. And our sister company, A&A Trucking, has a fleet of vehicles capable of hauling the recycled materials from the job site. Our experience, expertise, and resources are why our customers trust us above all else.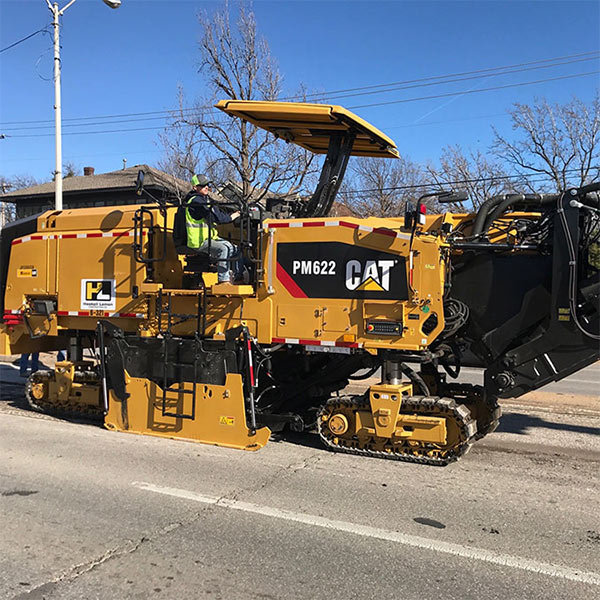 We Will Meet Your Project Deadlines and Expectations
We use a process called cold milling, which is also termed roto-milling. It allows us to remove a precise dept of worn, rutted, or deteriorated asphalt or concrete before resurfacing crews repair the roads. Cold milling also helps restore the originally specified grade and cross slope of the roadway and corrects numerous additional problems. It is an efficient process that allows contractors to quickly complete their responsibilities and reduce disruptions to traffic patterns. We have the resources and experience to meet the challenges of your project, regardless of whether they relate to time, costs, or specifications.
We Offer Free Estimates on Our Cold Milling Services
At Haskell Lemon Construction Co., we can cold mill any amount of paved surface, effortlessly meeting your project needs. Our company has the equipment and materials required to do this job quickly and efficiently without sacrificing quality. We strive to back up our superb reputation with unparalleled service on every job, and we believe you will be impressed with what we have to offer. Our mastery of cold milling is why we are Oklahoma City's premier choice for this service. Contact us today for a free estimate.
Contact Us Today for Your Free Estimate