Skip to Content
We Deliver Asphalt Plant Production to Oklahoma City, OK
In addition to working on our projects, Haskell Lemon Construction Co. is situated to provide asphalt plant production to Oklahoma City, OK clients. No matter where your project is located, what deadlines you're under, or any other specifications, you can count on our team to deliver superior service. We have five hot mix asphalt plants located throughout the greater Oklahoma City area, allowing us to provide readymade asphalt, no matter where you're located. If you have a project that demands asphalt, there's no better team to work with than us.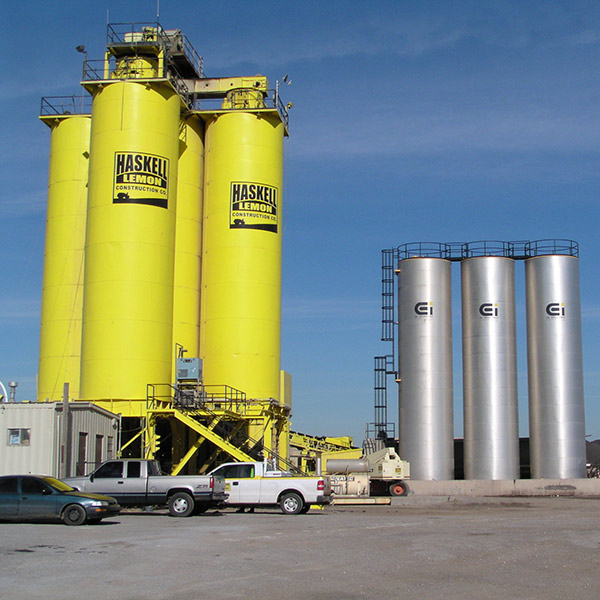 Producing Quality Hot Mix Asphalt Is Important to Us
Quality is important to us. We want to make sure our asphalt production processes create fully recyclable materials that meet stringent local, state, and federal regulations and laws. But more importantly, our team wants to do their part in protecting the environment we live in. Haskell Lemon Construction Co. routinely works under the specifications of the Oklahoma Department of Transportation, the Federal Highway Administration, and the Federal Aviation Administration. We have an in-house laboratory where we test all our output, ensuring we meet our standards and these organizations' standards. Our dedication to our craft is why we are uniquely situated to be your sole provider of hot mix asphalt.
Warm Mixing: Our Process for Better Asphalt Production
We utilize a technique called warm mix to produce our asphalt. Our plants' quality control specialists oversee all operations to ensure it goes off without a hitch. We reduce the temperature of the asphalt mixture during production, which reduces our plants' emissions levels. This process provides benefits for the environment and produces a better and more durable product. No matter the nature of your business or what you need asphalt for, you can rely on Haskell Lemon Construction Co. to deliver an environmentally sound product to your project site.
Contact Us Today for Your Free Estimate